Virginia Tomasi, Honored Life Services™ Writer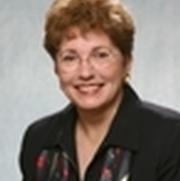 Virginia is the quiet force behind the words of our Honored Life Services™. Originally trained in technical writing, she has found her niche in creating uplifting tributes to the departed loved ones of the families seeking our special services. Unlike most of our staff, Virginia is not an area native; she and her family are residents of the glorious Sunset Coast of our state. We are all grateful for the wonders of the Internet!
Ginny's family insists that she gets a special sort of "high" from assisting others in their time of need. Understanding, from firsthand experience, the physical and emotional needs of grieving families, she is a longtime member of the funeral meal ministry team at her church. The ability to turn the memories and feelings about lost loved ones into comforting words that will endure for generations is a tremendous pleasure and blessing. Ginny continually strives to remind survivors about the warm, humorous and endearing aspects of the deceased's life. This is a balm that eases grief. She wants nothing more than to leave the family and friends with a smile in their hearts.