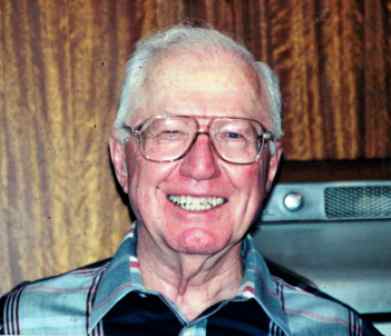 Donald Chamberlain
February 16, 1923 - May 28, 2017
CHAMBERLAIN, Donald, age 94, passed away May 28, 2017. Loving husband of Ethelind Thomas and the late Ellen Chamberlain. Cherished father of Christine (Andy Stewart) Spencer, Deborah (David) Underwood, Chip (Angel) Chamberlain, Brent (Rhnnea) Chamberlain, Cynthia Russell, Diana (Dale) LaBumbard, and Rebecca (John) Peters. Devoted grandfather of William, Kelly, Samantha, Gavin, Erick, Meraya, Jessica, Matthew, and Daniel and great grandfather of Dylan and Nathan. Caring uncle of Martha Styles and many other nieces and nephews.
Donald retired from General Motors after over 40 years of dedication. He was an avid golfer who loved nature and enjoyed people. He will be dearly missed.
A gathering will take place at 9:30am until time of Memorial Service at 10:00am on Saturday, June 24th at McCabe Funeral Home, 31950 W. 12 Mile Rd., Farmington Hills. Memorial Contributions may be made to Kindred Hospice and Cure Alzheimer's Fund in his name.