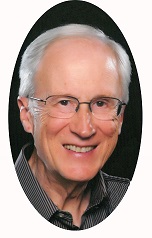 William H. Laitinen
August 21, 1942 - January 1, 2018
William Henry Laitinen Jr.
August 21, 1942- January 1, 2018
It is hard to find any better than our Dad, Bill Laitinen, who passed away January 1st after a long battle with cancer. Bill was as smart as they come. He was top of his class in the Michigan State University Accounting and Business Schools and attended Harvard Law School. He worked for 38 years at General Motors as a tax attorney, which took him all over the world, including a number of years living with his family in Zurich Switzerland. He had a quiet strength, deep faith, and tremendous love for his family, starting with his wife of 53 years and best friend for many more, Betty. He also enjoyed watching and playing most sports, and especially anything involving Michigan State, and would have been pleased to know that the Spartans basketball team is ranked number 1 at the time of his passing. We feel blessed for many things, including the chance for all of his kids, Curt, Chip and Sarah to spend time with him and Betty over the past couple of weeks, sharing stories, reminiscing, and saying goodbye. He is also survived by 7 beautiful grandchildren. He will be greatly missed.
There will be a funeral service on Sunday, January 14, 2018 at the Spirit of Grace Church, 2399 Figa Ave, West Bloomfield Township, MI 48324. The visitation will begin at 12:30pm and the service will be at 1:30pm.