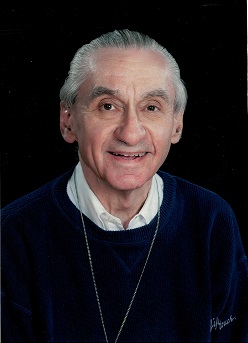 James F. Paul
October 1, 1935 - June 20, 2018
Paul, James Franklin, age 82, passed away peacefully on June 20, 2018.
Jim was born at home on October 1, 1935 in Cuyahoga Falls, Ohio to Lawrence and Ella (Behling) Paul. He graduated from Kent State University and served his country with the United States Army. Husband to Andrea (Stibbe) Paul and Constance Buydens, both of whom preceded in him in death.
He is survived by his children; Laura (Richard) Jaster and David (Rhonda) Paul. Grandchildren; Adam and Brenda Jaster, Alissa and Tyler VanSetten and Joshua Paul. Brother; Edward Paul and sister; Ruth Weisgarber.
Jim retired early from Ford Motor Company where he spent his entire professional career and was a founding member of Hope Lutheran Church in Farmington Hills where he served as the first congregational president. He will be remembered most as a kind, loving father and grandfather.
A memorial service will be celebrated at 2 PM Sunday, August 19, 2018, at Hope Lutheran Church (39200 W. 12 Mile Road, Farmington Hills, MI).
Contributions may be made to; Hope Lutheran Church (www.hope-lutheran-church.com) or the Multiple Sclerosis Foundation (www.msfocus.org) in memory of Mr. Paul.