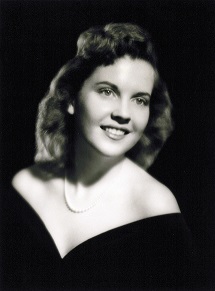 Beverly Ann Cartwright
August 4, 1930 - July 7, 2018
Mrs. Beverly Ann Cartwright passed away July 7, 2018 at her home in West Bloomfield. She was born August 4, 1930 in Fort Wayne, Indiana a daughter of Thomas Luther and Mary Arlein (nee Abbott) Yates. On November 25, 1950 she was married to John Frederick Cartwright in Fort Wayne, Indiana. At the beginning of their marriage Beverly followed John to various Air Force Bases during his enlistment. They then landed in Detroit in 1955, moving to West Bloomfield in 1959. They were very proud of the family home that they had built 50 years ago. John preceded her in death on April 26, 2001.
Mrs. Cartwright enjoyed her family and doted on her grandchildren. She was known for her meticulous lawn.
Beverly was the loving mother of John F. (Luanne), Cartwright, Dolly B. (Kam Aynessazian) Cartwright and Scott T. (Melissa) Cartwright. Fond grandmother of John F. Cartwright, III, Jason W. Cartwright, Kayla N. Aynessazian, Elan A. Aynessazian, Conner J. Cartwright, Collin T. Cartwright and Corey P. Cartwright. She was preceded in death by her husband, parents and one brother.
Visitation will be held Wednesday, July 11, 2018 from 5 – 8 P.M. at the McCabe Funeral Home, 31950 W. 12 Mile Rd., Farmington Hills. The funeral services will be held on Thursday, July 12, 2018 at 11:00 A.M. at the funeral home. She will be laid to rest next to her husband John at Roseland Park Cemetery, Berkley, MI.
The family has suggested memorial contributions to the Henry Ford Hospice, One Ford Place, 5A, Detroit, MI 48202 in lieu of flowers.