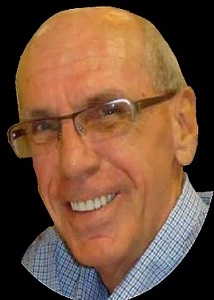 Eugene Edward Ghrist
January 27, 1949 - August 2, 2018
Mr. Eugene Edward Ghrist passed away Thursday, August 2, 2018 at Beaumont-Wayne Hospital. He was born January 27, 1949 in Pennsylvania, a son of William and Lillian (nee Coven) Ghrist. On December 18, 1998 he was married to Theresa L. Johnson in Canton, Michigan. They have made their home in Canton for the past 21 years.
Mr. Ghrist received his bachelor's degree in mathematics. Prior to Gene's retirement in August 2013, he had been a cost estimator with the Ford Motor Company for 43 years. He was a tinkerer. He loved figuring out how things worked. Gene was a talented woodworker and enjoyed making furniture. He was known in the family as a math wiz. In his younger years he was a drummer in a band known as The Kiwis. The band opened for the Beach Boys when they played Olympia Arena. He also enjoyed a good round of golf. Gene was big on manners and you would be corrected whether you were his child or not. However, he will be most remembered as a kind, giving, and generous man.
Gene is survived by his love; Theresa L. Ghrist. Dear father of 8 children; Jessica (Michael) Tonkovich, Mary (Robert) Hart, Kendra (Victor) Geralt, Kyle Busch, Megan (Blaise) Laiacono, Justin Greenwood, Kayden Busch and Christian Busch. Fond grandfather of 9 grandchildren. Brother of William Ghrist. Preceded in death by his parents and sister Ellene.
The family will receive friends on Sunday, August 12, 2018 from 2:00 P.M. until the time of the Memorial Service at 5:00 P.M. at the McCabe Funeral Home, 851 N. Canton Center Rd., Canton. The family has suggested memorial contributions to the Ronald McDonald House Charities of Ann Arbor, 1600 Washington Heights, Ann Arbor, MI 48104 in lieu of flowers.