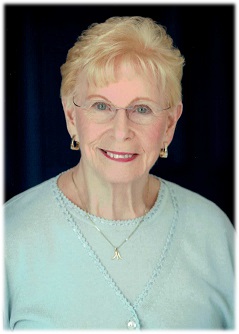 Mary Schwabe
August 7, 1931 - October 2, 2018
Mary Lou Schwabe (White), 87, passed away peacefully in her sleep on Tuesday, October 2, 2018.
Mary was born August 7, 1931 in Detroit, Michigan. She was the daughter of Chester and Ila White (Poole). A loving mother to Sheryl (Brandon) Schwabe, Susan (William) Schwabe-Nuttall, and the late Michael Schwabe. A proud grandmother to Thomas (Sarena) Nuttall, Daniel Nuttall, Edward Nuttall, Leo Nuttall, Abbey Parkes, Eli Parkes, Connor Parkes and great-grandmother to Finley. A dear sister to Edith Lang (White) and the late James White.
Mary had a long career as a devoted nurse, teacher, and counselor. She graduated from Hazel Park High School and soon entered Grace Hospital's School of Nursing. After graduating with her RN degree, Mary worked as a nurse in a variety of settings. As she raised her young family, Mary continued to work part time in the nursing profession. As her children got a little older, and before her divorce, Mary decided it was time to return to college. She graduated with her bachelor's and master's degrees in education, with an emphasis on guidance and counseling. She sought additional certification in vocational education. Mary taught at the Northwest Oakland Vocational Center with Clarkston Community Schools for 24 years. She taught medical office assisting to high school students interested in the profession, and later transitioned to being a guidance and placement counselor at the school. As Mary worked hard, she also liked to plan activities with her family, friends, and faith community. Over the years, she enjoyed concerts, travel, theater, golf, skiing, swimming, sailing, dancing, Red Hats, and playing card games. Mary's love, passion, and commitment towards her family, friends, and faith was shown in all she did.
A memorial will be held Saturday, November 10th, 2018 at 11:00 a.m., at Orchard United Methodist Church, 30450 Farmington Road, Farmington Hills. A reception with lunch will be held at the church following the service.
Memorial contributions in memory of Mary may be made to Orchard United Methodist Church or Hospice of Michigan. Envelopes will be available at the church.