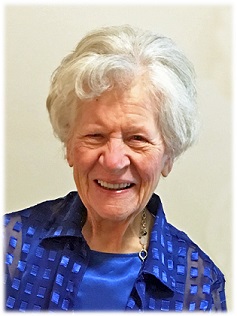 Ardis A. Spalding
August 14, 1923 - November 18, 2018
Ardis A. Spalding, age 95, passed away November 18, 2018.
She was the beloved wife of the late Vernon. Loving mother of Patricia Gipson, Gail (Edwin) Wistie, Craig (Sandra) Spalding, Thom (Grace) Spalding, Jill (Bruce) Slater, Kay (Frank) Ryde and Chris (Maureen) Spalding. Cherished grandmother of Adele Gipson, Tanya Gipson, Justin Watson, Shawn Watson, Jesse Watson, Christian Watson, Kathryn Zachelmeyer, Craig Spalding, Carolyn Spalding, Christine Whitsell, Andrew Slater, Colin Slater, Delaney Ryde, Georgia Spalding and Rory Spalding and great-grandmother of 21. Dear sister of Arden Engler, John Engler, Ed LeTourneau, Harlene Frohnen and Janet VanDiepen. Ardis was predeceased by her siblings Bernice Rineberg, Ray LeTourneau and Carole Ann Peterson.
In lieu of flowers, memorial donations in Mrs. Spalding's name are appreciated to Project Linus.
Arrangements entrusted to McCabe Funeral Home, Farmington Hills.