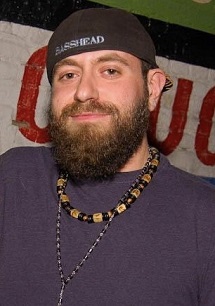 Alexander Sekulov Liebowitz
July 2, 1987 - November 17, 2018
Alexander Sekulov Liebowitz, age 31, passed away Saturday, November 17, 2018.
Loving father of Jade, beloved son of Vera, caring brother of Aaron, cherished grandson of Cveta, devoted nephew of Ljupco and Liliana, and dear cousin of Brandon.
Alexander dedicated his life to the pursuit of truth and the wellbeing of others. Alexander's passions were his daughter Jade, people, books, computers, martial arts, philosophy, music and gaming. Everyone he met came away from the encounter a little bit brighter. He was captivating, mesmerizing and magnetizing. He unconditionally supported, in many capacities, his friends and family as a mentor, teacher, guide, healer, motivator, or simply the best company one could hope for. He was a positive role model in relationships and being interconnected with others, his love was unconditional and unstoppable. He will be missed tremendously by all that knew him and lives he touched. He will survive through those of us that will continue to carry his memory and spirit in our lives.
Visitation will be Friday, November 23, from 2-8 pm with a Prayer Service at 7 pm from McCabe Funeral Home, 31950 W. Twelve Mile Rd., Farmington Hills. Funeral service will be at 11am Saturday at St. George of Kratovo Macedonian Orthodox Church, 29141 W. Twelve Mile Rd. Farmington Hills. Interment will be at Oakland Hills Memorial Gardens, Novi.