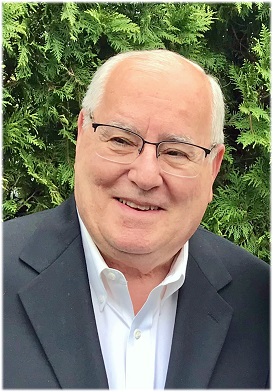 Thomas J. Giachino
April 14, 1939 - November 19, 2018
Thomas John Giachino, 79, of West Bloomfield passed away peacefully November 19, 2018, in the company of his faithful family. He was born April 14, 1939, in Detroit, Michigan. Son of the late James and Caroline (Allen) Giachino. Beloved husband of Sandra (Upchurch) for fifty years; loving father of Christina (Brad) Jaros, Mary K. (Jason) Ghazar, Theresa Breakiron and Christopher. He will be remembered with love by his grandchildren Caroline, Daniel, Katherine, Grace, Isabelle, Thomas, and Elizabeth. Dear brother of James (and late Barbara) Giachino, Jeanette (Larry) Murphy, Denise (John) Fitzpatrick. Also left to mourn his passing are his loving uncle, cousins, nieces and nephews, friends and colleagues.
Tom practiced law for over 50 years and was well respected among the law community and his clients. He worked as Michigan State Assistant Attorney General for 30 years and represented the Liquor Control Commission for 23 years. He later practiced at Abbott Nicholson, then as Partner at Sullivan, Ward, Asher, & Patton until his death. He had been awarded the ranking of Michigan "Super Lawyer," for the years 2006, and 2008 through 2010. He had a strong work ethic and his opinion was often sought.
Tom was a man of great faith, shaped by his parents and also by his Catholic education. A graduate of Holy Redeemer in Detroit and University of Detroit Mercy, Tom epitomized the Jesuit motto "men for others". He will be remembered by many for his kindness, humility, and intelligence. By his family, he will always be known as an instigator of many pranks and a mischief maker at heart. Stories that are now tightly woven in the fabric of his family's lives will keep them laughing and comforted as they celebrate his life.
Tom enjoyed simple pleasures. He took pride in his 1957 Ford Thunderbird, LGB train set, toy soldiers and of course, his Christmas Lights. He was traditional, and during the holiday season his inner child came out. He bundled his children and grandchildren up every year and sat them along the sidewalks of Woodward Ave. to watch The Detroit Thanksgiving Day parade, pouring them endless cups of hot chocolate. His joy was seeing the joy in their eyes.
Tom was dependable, selfless, and always wanted to find a way to offer a hand. His loving wife Sandra of fifty years will admit Tom could be stubborn, but he had a big heart.
He was an amazing, son, brother, husband, father, uncle, grandfather, and friend. Tom shared a special bond with all his children but perhaps the most extraordinary was with his son. Born with Down syndrome, Christopher was Tom's partner in crime. They dressed alike, and even started to walk alike. He dedicated his life to making Christopher smile.
He will be greatly missed by the community here on Earth, but he will be a wonderful addition to the community Above. There is peace knowing he is finally home with God. The celebration of Tom's life will be held on Saturday, November 24, 2018. Tom will lie in state from 9am until the time of his funeral mass at 10am at St. Regis Catholic Church in Bloomfield Hills. In lieu of flowers, memorial contributions can be made to the Juvenile Diabetes Research Foundation in honor of Tom's granddaughter, Katherine, who has Type 1 Diabetes.