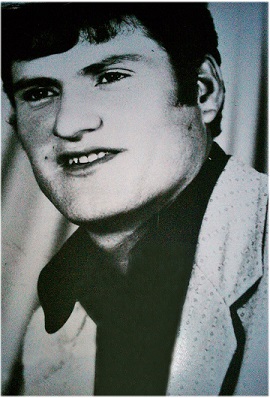 Gjelosh Biblekaj
January 22, 1951 - November 22, 2018
Gjelosh Biblekaj, age 67, passed away November 22, 2018.
He is survived by his children Martin Biblekaj, Violeta Biblekaj, Valentina Biblekaj, and Kristina Hope; grandchildren Justin Shalaj, Lucas David, Landen David; and sisters Trashsa and Terezja.
Visitation for Gjelosh will be held on Sunday, November 25th, from 3:00 p.m. until 9:00 p.m. at McCabe Funeral Home, 31950 W. 12 Mile Rd., Farmington Hills. He will lie in state on Monday, November 26th, at 9:30 a.m. until the time of his Funeral Mass at 10:00 a.m. at Our Lady of Albanians Catholic Church, 29350 Lahser Rd., Southfield. Burial will follow in Holy Sepulchre Cemetery, 25800 West 10 Mile Rd., Southfield.