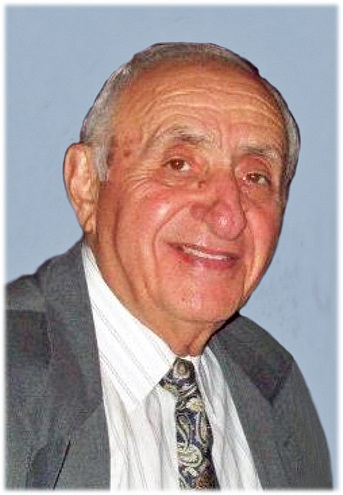 Atty. Karim Farid (K. Fred) Ajluni
November 4, 1929 - January 16, 2019
On January 16, 2019, Karim entered God's Heavenly Kingdom. He was born in Ramallah, Palestine.
Karim was devoted to the Ramallah community in the United States and Palestine. He was one of the original founders of Hathihe Ramallah Magazine and founder of the American Federation of Ramallah, Palestine organization.
A graduate of Wayne State University Law School in Detroit, Michigan in 1955, Karim, also known as K. Fred, was a successful immigration attorney in the Detroit area for over 60 years. Helping many immigrants from the Middle East and other parts of the world acquire their U.S. citizenship.
Karim believed very strongly in his commitment to help improving the lives of Arab Americans and promoting the Arab culture.
In 1963, Karim was appointed the Consul of Jordan for Michigan until 1976. He was later made Honorary Consul of Jordan.
His passion was discussing politics, American and Middle Eastern.
Karim is preceded in death by his wife of 56 years, Suheila and his grandson Kevin. He is survived by his two sons; Maher (Judy), Dr. Samir, daughters; Giselle Hatch, Marianne (Dr. Larry) Varley, Suzanne (Charles) Gastineau, and 11 grandchildren.
Karim will be greatly missed by his family. May he rest in peace and his memory be eternal.
The family extends its appreciation to all the relatives and friends for their support and prayers during this difficult time.
Visitation for Mr. Ajluni will be held on Wednesday, January 23rd from 5:00 p.m. until 8:00 p.m. with an evening service at 7:00 p.m. and Thursday, January 24th from 5:00 p.m. until 8:00 p.m. with an evening service at 7:00 p.m. at McCabe Funeral Home, 31950 W. 12 Mile Rd., Farmington Hills.
His funeral service will take place on Friday, January 25th at 10:30 a.m. at Kirk in the Hills, Bloomfield Hills.
Donations in Karim's name are appreciated to Kirk in the Hills Presbyterian Church; Arab American National Museum; and American Ramallah Federation Human Services Network.