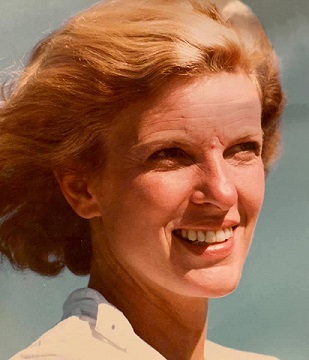 Laurie J. Downs
March 5, 1942 - February 9, 2019
Laurie Jane Downs, age 76, passed away unexpectedly on February 9, 2019.
Family meant everything to her; more than anything, she LOVED being a mother, grandmother and great grandmother. She was an incredibly strong woman who never gave up in her fight to make life better for herself and her children. Our Mom was a very particular woman who loved "fussing" to make everything "perfect."
We love and miss you Mom. So glad you are at peace in Heaven.
Laurie was the loving mother of Marilee (Rob), Kelly (Charlie), Rachele (Jim) and David (Nora). Proud grandmother of Kaitlyn (Joey), David, Luke, Emily and Sarah and great-grandmother of Allison Jane. Dear sister of Carolee and Skip (Susan). Also survived by many beloved nieces and nephews. Laurie was predeceased by her parents James and Leta Coombes.
Visitation for Laurie will take place on Saturday, February 16th, from 2:00 p.m. until 8:00 p.m. with a 6:00 p.m. funeral service at McCabe Funeral Home, 31950 W. 12 Mile Rd., Farmington Hills.