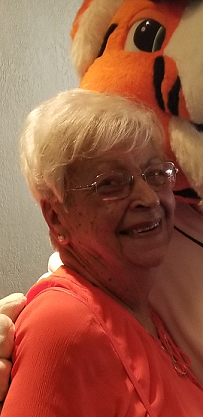 Rose Marie Bretzlaff
May 24, 1940 - February 25, 2019
Rose Marie Bretzlaff, age 78, passed away Monday, February 25, 2019. Beloved wife of the late Thomas Sr. Loving mother of Thomas Jr. (Rachel) and John Bretzlaff. Devoted grandmother of Ashley (Paul) Cox and Taylor and Austin Keith. Cherished great grandmother of Mason and Paul Oliver. She also leaves many nieces, nephews, and friends.
Rose had worked for Canton Township at one time and held various secretarial jobs. She had also owned a jewelery business and been partners with her late husband Thomas, in a trucking business.
Visitation will be Saturday, March 2, from 2-8 PM, at McCabe Funeral Home, 851 N. Canton Center Road, Canton. The family will also receive friends Sunday from 12 Noon until the funeral service at 4 PM at the funeral home. In lieu of flowers Memorial Contributions may be made to her family.