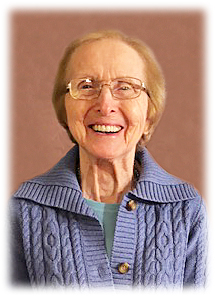 Joyce E. Countegan
February 21, 1930 - March 27, 2019
Joyce E. Countegan, age 89 of Farmington Hills, passed away March 27, 2019.
She was the beloved wife of the late Louis. Loving mother of Linda (Gregory) Wieman, Dale (Martha) Countegan, and Marty (Rita) Countegan. Cherished grandmother of Robin Jerome, Justin Wade, Kyle Wieman, Michele Yoos, Jennifer Leonard, Carolyn Countegan, Rachel Doyle and Daniel Countegan. Great-grandmother of Chelsey, Ashley, Christian, Matthew, Noah, Dakota, Autumn, Aubrey, Andrew, Elliott, Miranda, Ryan, Paige, Lucia, Joseph, Lena and one on the way. Great-great grandmother of Ava and Sawyer. Joyce was predeceased by her siblings Otis Downs, Olena Downs, Garth Downs, Aubrey Downs, Claitor Meyers, Selden Downs, Hilliard Downs and Standish Downs.
Private family services will be held. Burial will be in Cadillac Memorial Gardens West Cemetery, Westland.
In lieu of flowers, donations in Joyce's name are appreciated to St. Jude Children's Research Hospital.