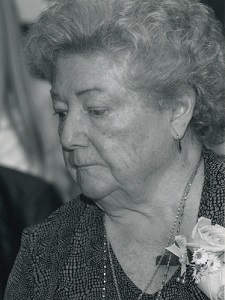 Joyce A. Allen
December 25, 1930 - April 2, 2019
Joyce A. Allen, age 88 passed away April 2, 2019. She was the loving wife of the late Donald R. Allen; devoted mother of Linda (LeRoy) Primeaux, Robbie Allen, the late Susan Nagley and late Mark Allen; cherished grandmother of Christopher (Amy) Barwick, Katherine Nagley, Sarah Nagley, Laura Nagley, John Nagley Jesse Primeaux and Stephanie Manitt; and dear sister of Richard (Cherrill) Cregar and the late Patricia (late John) Vitta. She also leaves several nieces and nephews.
Joyce was born in East Orange, New Jersey to Harold and Violet Cregar. Her family settled in Detroit where she met the love of her life, Donald. They were married on April 26, 1952. Together with their family, Joyce helped own and operate Cregar's Pickwick House in Detroit for nearly 30 years. She enjoyed boating and traveling around the United States, seeing all 50 states in her lifetime. Joyce was a faith-based woman with Christmas being her favorite season. She loved the time she spent with her grandchildren. Joyce will be remembered forever.
Joyce's visitation will be held Monday, April 8th, from 4 p.m. – 8 p.m. with her Funeral Service Tuesday, April 9th, at 11 a.m. at McCabe Funeral Home, 31950 W. 12 Mile Rd., Farmington Hills. Interment to follow at Acacia Park, Beverly Hills.