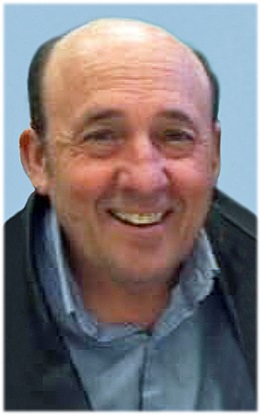 Charles S. Vihtelic
January 23, 1951 - April 24, 2019
Charles S. Vihtelic, age 68 of Southfield, passed away April 24, 2019.
Chuck was the beloved husband of Laura for 38 years. Loving father of Katharine Lauren, Brittany Louise and Jessica Rose. Proud grandfather of Gabriella Marie Istanbouly and Francis Wisam Istanbouly. Dear brother of Louis, Larry, Johnny, Mary, Joey, Martha, Jimmy and the late Frank. Also survived by many nieces and nephews.
Chuck attended Northern Michigan University where he played football and went on to graduate from The University of Missouri where he gained his Master's degree. He valued the three years he spent with the Peace Corps in Marshall Islands, often reminiscing and talking about revisiting. He was a huge sports fan and an especially talented skier. Chuck's sudden passing will undoubtedly leave an empty space in the lives of all who knew him. He will be missed beyond measure, especially by his loving family.
Visitation for Chuck will be held on Tuesday, April 30, 2019 from 2:00 p.m. until 8:00 p.m. with a 7:00 p.m. rosary service at McCabe Funeral Home, 31950 W. 12 Mile Rd., Farmington Hills. He will lie in state on Wednesday, May 1, 2019 at 9:30 a.m. until the time of his funeral mass at 10:00 a.m. at National Shrine of the Little Flower Basilica, 2100 12 Mile Rd., Royal Oak.
In lieu of flowers, memorial contributions in Chuck's name are appreciated to American Red Cross or American Heart Association.