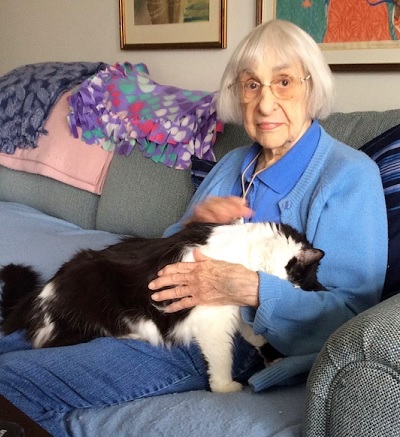 Helen Grisell
June 9, 1922 - May 5, 2019
Helen Grisell, age 96 of Farmington Hills, passed away May 5, 2019.
She was the beloved wife of the late James. Loving mother of Chris (Jack) Livingston and Paula (Mike) Grisell-Goldstein. Proud grandmother of Joel, Ian, Erika (Elliott) and Molly (Greg). Great-grandmother of Elijah, Jonah, Joshua, Gideon, Ivy and Lucy. Dear sister of the late Roman and the late Regina.
Arrangements entrusted to McCabe Funeral Home, Farmington Hills.