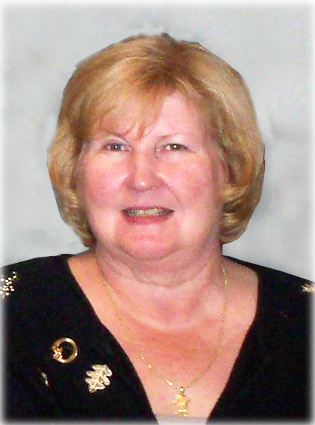 Donna Adle
December 16, 1944 - August 7, 2019
Donna Adle, age 74 of Largo, FL and formerly of Farmington Hills, passed away August 7, 2019.
Donna was born and raised in Belleville, Michigan. A devoted wife and mother, she loved her family deeply. Although she was quite gifted with ceramics and painting, Donna's number one priority were always her husband and children. Just a few short weeks ago, her and Donald celebrated their 55th wedding anniversary. Donna was a strong woman, fighting with courage until the very end. She will be missed beyond measure, especially by her loving family.
Donna was the beloved wife of Donald for 55 years. Loving mother of Mary (Rick) Coatta, Sheryl Adle, Dwane (Andrew Gross) Adle and Leanne Van Valkenburgh. Cherished grandmother of Anthony Battani and Alexander Gross. Dear sister of Larna King, Meredith Van Valkenburgh and the late Maynard Van Valkenburgh.
Visitation for Donna will be held on Sunday, August 11th, from 2:00 p.m. until 8:00 p.m. at McCabe Funeral Home, 31950 W. 12 Mile Rd., Farmington Hills. Her funeral service will take place on Monday, August 12th, at 1:00 p.m. at the funeral home. Burial will follow in Hillside Cemetery, Belleville.