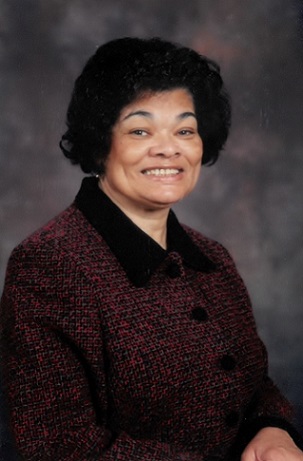 Daphne Monica Spivey
March 12, 1931 - September 1, 2019
Daphne Monica Spivey was born on March 12, 1931 in Clarendon, Jamaica to the late David and Ethel Anderson. She passed away peacefully surrounded by her family on September 1, 2019.
While living in Jamaica, she met and was joined in holy matrimony to George M. Spivey (who preceded her in death) and moved to Detroit, Michigan where they had two sons: Kevin Michael and Brian Anthony.
Daphne had a passion of caring for others, which encouraged her to become a nurse. She graduated from Northwestern High School and attended Wayne County Community College where she received her Associates of Arts in Nursing in August of 1980. Over the next 30 years, Daphne worked at Michigan Osteopathic Medical Center and Herman Kiefer Hospital. She enjoyed traveling and was an avid gardener. She loved her family and friends and delighted preparing and sharing her favorite Jamaican meals with them. Daphne was an active member of Spring Hill Baptist Church for many years. She was a dedicated mother who loved her children and treasured every moment with them.
Daphne leaves to cherish her memory: two sons Kevin and Brian (Kimmie); two brothers and two sisters; grandchildren Brandon, Cortez, Chris and Ryan; great grandchildren Kristina, Marcus and Kierra; and a host of cousins, relatives and friends who knew and loved her dearly.
Daphne's visitation will be held Friday, September 13, from 4 p.m. - 8 p.m. at McCabe Funeral Home, 31950 W. Twelve Mile Rd., Farmington Hills. Her funeral service will take place Saturday, September 14, 10 a.m. at the funeral home. In lieu of flowers, contributions may be made to Beaumont Health Foundation with designation to Beaumont Hospice Care at 26901 Beaumont Blvd, Southfield, MI 48033.