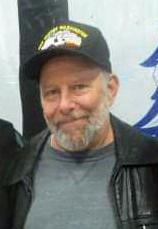 Michael DuFresne
January 1, 1964 - September 26, 2019
Michael DuFresne, age 55 of Wixom, passed away September 26th, 2019.
He was the loving husband of Cathy for 31 years. Adoring father of Tara (Blake) and Jessica (Cody). Cherished son of Duane (Barb). Caring brother of Brad and Duane (Cathy). He was preceded in death by his mother, Carol. Michael also leaves behind several stepsiblings, nieces, nephews, cousins, aunts, uncles, and friends.

Michael was born January 1st, 1964 in Flint, Michigan. At the young age of 20, he worked at the restaurant Bill Knapp's, where he met his love of a lifetime, Cathy Ruwart. Later, they married and raised two kids of which were Michael's biggest pride and joy. Michael was a man full of love and compassion, he had such a big heart, and was loved by many. Michael passed away unexpectedly in a motorcycle accident during his trip in Tennessee. Michael will be missed, but bikers never truly die, they just ride the clouds instead.
Visitation for Michael will take place Friday, October 4th, from 1:00 p.m. until 8:00 p.m. at McCabe Funeral Home. His Visitation will continue Saturday, October 5th, at 10:00 a.m. until the time of his Funeral Service at 12:00 p.m. also at McCabe Funeral Home, 31950 W. 12 Mile Road, Farmington Hills.