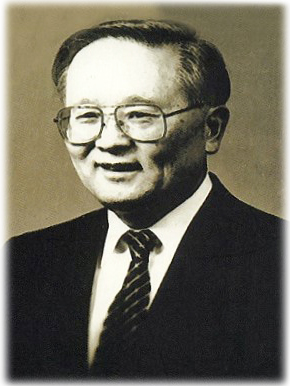 Rev. Dr. Tukyul A. Kimm
March 8, 1927 - January 8, 2020
Rev. Dr. Tukyul A. Kimm, age 92 of Southfield, passed away January 8, 2020.
Tukyul was born on March 8, 1927 in the Hwanghae Province of Korea to the late Kyung Ha Kim and the late Sook Kyung Lee. Rev. Kimm faithfully served his church community for 21 years as the pastor of the Korean Presbyterian Church of Metro Detroit.
Rev. Kimm was the beloved husband of the late Bockshin Kimm for 64 years. He is survived by his loving wife Sook Young Son, whom he married in 2011; his two sons and two daughters, along with their spouses; nine grandchildren and eight great-grandchildren.
Visitation for Rev. Dr. Kimm will be held on Friday, January 10th from 4:00 p.m. until 8:00 p.m. with a 6:00 p.m. evening service at McCabe Funeral Home, 31950 W. Twelve Mile Rd., Farmington Hills. He will lie in state on Saturday, January 11th, from 10:00 a.m. until the time of his funeral service at 10:30 a.m. at Korean Presbyterian Church of Metro Detroit, 27075 W. Nine Mile Rd., Southfield. His burial will follow in Oakland Hills Memorial Gardens, Novi.