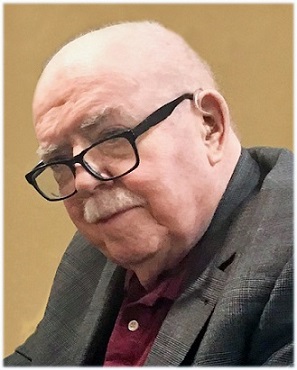 Robert L. Richards
March 21, 1932 - January 8, 2020
Robert L. Richards, age 87, passed away January 8, 2020.
Bob was born in Marquette, Michigan. He proudly served in the United States Coast Guard and graduated from Northern Michigan University. It was there that he met the love of his life, Judy. Both were educators, with Bob teaching high school mathematics. Together, they touched many lives not only as teachers, but as mentors who loved their students as their own.
Bob and Judy loved to travel, from visiting across the United States to enjoying their cruises in Europe. They also spent twenty winters in Hilton Head Island where they made many friends and enjoyed golfing.
Bob was the beloved husband of the late Judith Richards. Loving uncle of Barth (Cheryl) Richards, Lincoln (Barbara) Jory and James (Annette) Jory. He is also survived by his brother-in-law, James L. (Mary) Jory.
A Memorial Mass will be held on Monday, January 13th, 11:00 a.m. at Prince of Peace Catholic Church, 4300 Walnut Lake Rd., West Bloomfield, with memorial gathering beginning at 10:30 a.m. Inurnment will take place in Great Lakes National Cemetery, Holly.