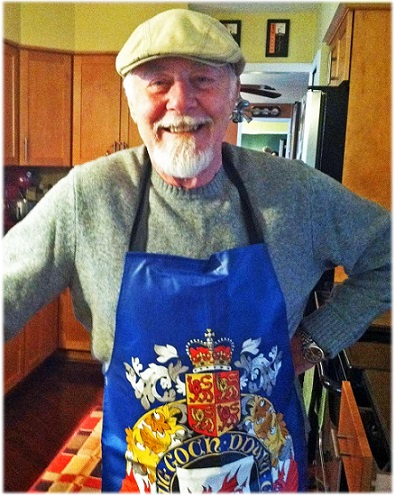 David E. Ainsworth
February 4, 1945 - January 25, 2020
Mr. David Edward Ainsworth passed away Saturday, January 25, 2020 at his home. He was born February 4, 1945 in Aberfan, Wales, and was the son of David and Dora (nee, Davis) Ainsworth. On June 16, 2007 he was married to Deborah Ann Valli at their home in Canton, Michigan.
Mr. Ainsworth was a contract mechanical engineer his entire working career. He also spent 10 years with the Oakland County Sheriff's Mounted Division. David had a number of varied hobbies. They included making stain glass pieces, pen & ink sketches, ceramics, watercolors and woodworking. He was also a lover of animals.
David was the loving husband of Deborah Ainsworth. Father of Jason Ainsworth. Step-father of Jason (Jenifer) Janhevich and Katie (Justin) Wikander. He was the beloved Bumpa (grandfather) of Sofia and Henry.
A celebration of David's life will be held on Saturday, February 1, 2020 at 11:00 A.M. at the McCabe Funeral Home, 851 N. Canton Center Rd., Canton, MI (734-981-4530). The family will receive friends beginning at 10:00 A.M. at the funeral home. The family wishes to extend an invitation to all in attendance to a luncheon at Rose's Restaurant & Lounge following the celebration at the funeral home.
In keeping with David's love of animals, memorial contributions are suggested to the ASPCA, P.O. Box 96929, Washington, DC 20090-6929, www.aspca.org in lieu of flowers.