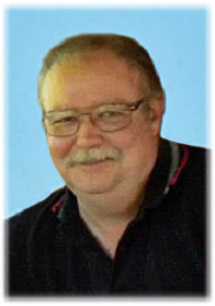 Mark A. Carr
November 20, 1962 - January 26, 2020
Mark A. Carr, age 57 of Westland, passed away January 26, 2020.
Mark was a hard worker, an electrical technician by trade. He enjoyed spending time with family and friends and was always there to help when someone needed a hand. Growing up, and whenever the opportunity arose, Mark enjoyed spending time up north. He was a genuinely good man and fought hard until the very end. Although he made many great memories with those he cherished the most, he will truly be missed beyond measure.
Mark was the loving brother of Ronald, Douglas (Gwen), Marilyn (Paul) Giles, Carol and Donna. He is also survived by many nieces, nephews, great-nieces and great-nephews.
Memorial visitation for Mark will be held on Friday, January 31st, from 4:00 p.m. until 8:00 p.m. with a 7:00 p.m. Rosary Service at McCabe Funeral Home, 851 N. Canton Center Rd., Canton. In lieu of flowers, please considering making a contribution in his name to St. Jude Children's Research Hospital.