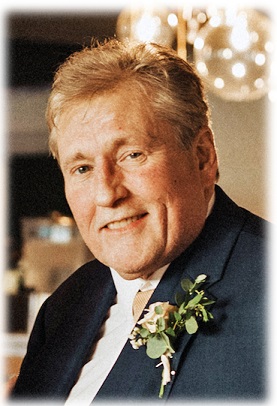 Jim Matusz
September 23, 1963 - January 28, 2020
James "Jim" Matusz, age 56 of Rochester Hills, passed away January 28, 2020.
Those who were closest to Jim knew that he always lived his life to the fullest. He enjoyed time spent with family and friends as much as time spent alone, looking to relax and wind down from life's busy days. Being a total "man's man", Jim loved to fish and hunt. His excitement over sports, and Fantasy Football, was contagious. He was a huge fan of Michigan State – GO GREEN! But more so, and most importantly, he was his daughter's number one fan. Jim loved to share stories of Jessica and how proud he was. He was the happiest around her, with one of the luckiest days of his life being when he was able to experience Jessica and Matthew's wedding. Although Jim made so many wonderful memories throughout his life, his absence will be felt as he will be missed beyond measure, especially by his loving family.
Jim was the loving father of Jessica (Matthew) McCloskey. Cherished son of Barbara and the late Arnold Matusz. Dear brother of Nancy (Steven) Karas, Arnold (Darlene) Matusz, David (Kim) Matusz and Bobbie (Greg) Mallory. Jim is also survived by many cousins, nieces and nephews.
Memorial visitation for Jim will be held on Friday, January 31st, from 2:00 p.m. until 8:00 p.m. with a 7:00 p.m. Rosary Service at McCabe Funeral Home, 31950 W. 12 Mile Rd., Farmington Hills. His Memorial Mass will take place on Saturday, February 1st, at 11:00 a.m., with gathering beginning at 10:30 a.m., at Prince of Peace Catholic Church, 4300 Walnut Lake Rd., West Bloomfield. Burial will follow in Holy Sepulchre Cemetery, 25800 W. 10 Mile Rd., Southfield. After the conclusion of Jim's services, his family would like to invite everyone in attendance to continue to celebrate his life with a luncheon in his honor at Ciao Italian Bistro, 6199 Orchard Lake Rd., West Bloomfield.