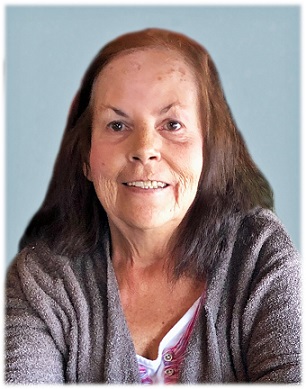 Karen A. Slone
July 19, 1950 - June 7, 2020
Karen Ann Slone passed away surrounded by family on June 7, 2020 at the age of 69.
Karen was born in Detroit, Michigan, growing up within the St. Peter & Paul community during her formidable youth and young adult years. Karen graduated from Cody High School, preparing her for her career in telecommunications, public service and retail management. She was the loving wife of Ray Slone for 37 years; devoted mother to Alicia (David) Rossow; bonus mother to Christina (John) Carroll; treasured sister to Judy (Gary) Oswell, Mary Ann (Samuel) Bugeja, Barbara Rutkowski, Allan (Patricia) Blascak; and dear aunt to 20 nieces and nephews. She is preceded in death by her beloved parents Eleanore and Albert Blascak and her beautiful sister, Carol Horie. It brings solace to the family that Karen is also reunited with her cherished children Brian and Kellie in heaven.
Karen was a dedicated wife and mother first and foremost. She treasured her family and embraced every moment with them. Karen had a vivacious personality and always made people around her laugh with her mischievous quick wit. She especially loved to gab and gossip while enjoying a can of Pepsi. She will be remembered for her beautiful smile, fondness of hugs, thoughtful friendship and her ability to love deeply.
She will be dearly missed and forever in our hearts.
Visitation will be held on Sunday, June 14th from 5:00 p.m. until 8:00 p.m. at McCabe Funeral Home, 851 N. Canton Center Rd., Canton, Michigan 48187. A private funeral service will take place on Monday, June 15th. Karen will be laid to rest in St. Hedwig Cemetery, Dearborn Heights, Michigan.
In lieu of flowers, memorial contributions are appreciated in Karen's name to Good Shepherd Hospice in Lakeland, Florida and National Kidney Foundation of Michigan.