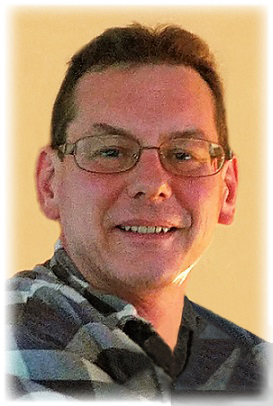 Richard J. Junttonen Jr.
March 4, 1969 - September 3, 2020
Richard J. Junttonen Jr., age 51 of Farmington Hills, passed away suddenly on September 3, 2020.
Much of Rick's time was spent focusing on his career, at which he excelled. He was a dedicated employee at Adient, working as a mechanical engineer. Most important to Rick, however, was the time he devoted to his true joy in life, his three sons. He was an excellent father, setting examples of hard work ethic and the importance of education. Throughout their lives, he spent as much time with them as possible. He coached their sports teams, served as a Cubmaster and helped with anything and everything that was needed. He will be deeply missed by his dear family and friends.
Rick was the proud father of Richard Alexander, Ryan Joseph and Andrew Patrick, with their mother Wendy Junttonen also surviving. Cherished son of Richard J. (Sandy) Junttonen and Jean Farrell (Don Moran). Loving brother of Jeff Junttonen. Dear uncle of Jessica Autumn and Nathan George Junttonen.
Visitation for Rick will be held on Tuesday, September 8th, from 12:00 p.m. until 8:00 p.m. at McCabe Funeral Home, 31950 W. 12 Mile Rd., Farmington Hills.