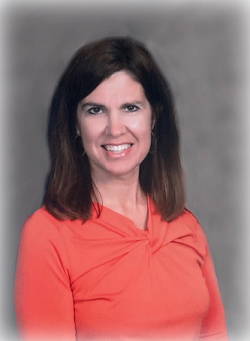 Cathleen Mary Lopez
November 19, 1968 - October 22, 2020
Cathleen Mary Lopez passed away on October 22, 2020, at the age of 51.
She was the loving wife of William John Lopez III and the caring mother of Rachel, Amanda, and Natalie. She was the cherished daughter of Thomas and Mary Colasinski and dear sister to David Colasinski.
Cathleen was born on November 19, 1968, in Dearborn, MI. Following graduation from Salem High school, she obtained her Bachelors Degree in Accounting from Central Michigan University, where she was a member of Alpha Kappa Psi. She furthered her education at Walsh College with a Masters in Corporate Finance.
Cathleen worked within the Plymouth Canton Community School District for 12 years. Starting as a paraprofessional at Hoben Elementary School, she continued to work in the special needs department at the board office. Cathleen was well involved in the Canton community where she had lived for the majority of her life.
Cathleen was the most caring person who devoted her time to helping others. She made an impact on every heart that she met. Cathleen's kindness and devotion will be dearly missed.
Mrs. Lopez' family will receive friends on Wednesday, October 28th, from 3 p.m. - 8 p.m. and Thursday, October 29th, from 3 p.m. - 8 p.m. with a 6:00 p.m. Rosary Service at McCabe Funeral Home - Canton Chapel, 851 N. Canton Center Rd., Canton. Her Funeral Mass will follow on Friday, October 30th, at 10:30 a.m. at St. Thomas a'Becket Catholic Church, 555 S Lilley Rd, Canton.
In lieu of flowers Memorial Contributions may be made to the American Diabetes Association, Autism Alliance of Michigan, Alzheimer's Association, or American Cancer Society.
Politely keeping everyone's safety in mind, guests are asked to wear a mask and maintain proper social distancing while attending services.