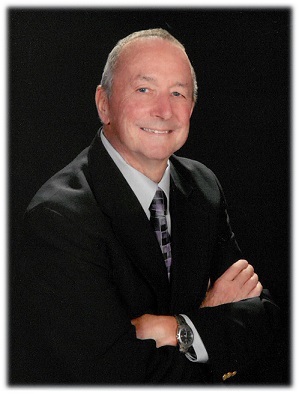 Allan J. St. Louis
September 23, 1950 - November 10, 2020
Allan J. St. Louis, age 70 of Farmington Hills, passed away Tuesday, November 10, 2020 at his home surrounded by loved ones after a five year battle with cancer.
Allan was born in Windsor, Ontario, Canada to John and Eileen St. Louis. He grew up there and graduated from St. Clair College.
On June 24, 1972, Allan married Ruth Wilder. He worked for Ford Motor Company and was transferred to the United States in 1991.
Following Ruth's death, he met and married Linda J. Graham on April 24, 1999. He retired from Ford in 2008 and enjoyed home improvement projects and spending time with family.
Allan's view of success in life was to have a happy family. He is survived by his father, John St. Louis of Windsor, Ontario; children Nicole (Greg) Scott of Northville and Stephanie (Rich) McDonald of Livonia; stepchildren James (Irena) Graham of South Lyon and Kathleen (Trevor) Moelker of Hudsonville; his grandchildren Alexis Birge, Clayton, Kiera and Logan Scott, Lauren and Leah McDonald, Alexander and Claire Graham, and Kendra, Brianna and Jenna Moelker; his sisters Cheryl (John) Sheremeta and Janice (Denis) Plante and many beloved nieces and nephews.
Allan was preceded in death by his wives Ruth (1996) and Linda (2017) and his mother Eileen St. Louis (2015).
U.S. visitation will be held on Monday, November 16th, from 2:00 p.m. until 8:00 p.m. with a 7:00 p.m. Eulogy Service at McCabe Funeral Home, 31950 W. 12 Mile Rd., Farmington Hills. He will lie in state on Tuesday, November 17th at 10:30 a.m. until the time of his Funeral Mass at 11:00 a.m. at St. Fabian Catholic Church, 32200 W. 12 Mile Rd., Farmington Hills. Canadian visitation is being planned, but details are not yet available.
In lieu of flowers, the family asks for donations to the American or Canadian Cancer Society.