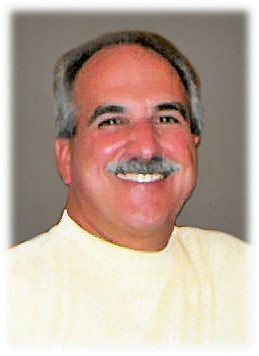 Salvatore Petras, Sr.
July 16, 1949 - December 10, 2020
Salvatore J. Petras, Sr., age 71 of Farmington Hills, passed away December 10, 2020.
Sal was born in Harlem, NY on July 16, 1949 to the late Stephen and Bessie Petras. Growing up in a predominately Italian neighborhood in The Bronx, Sal was raised in a close-knit family. Along with his grandfather and cousins, the family shared a special closeness, all living in the same apartment building. A positive influence in his life, Sal would recall how his grandfather made wine and spent hours with his grandchildren, including all in constant fun and activities. Sal was appreciative of his childhood and how close he was with his cousins, the group being both family and the best of friends.
Sal started his career with General Motors in Manhattan, eventually transferring to Detroit. It was there that he would meet his future wife, Marilyn. The two would become married and often realize the perfect balance that they provided to one another. They enjoyed spending time with family and friends and especially looked forward to their time spent with each other, traveling to Fort Lauderdale annually.
Meeting Sal was meeting a new friend. No one was a stranger, and likewise, people were instantly drawn to Sal's good nature. He maintained lifelong friendships, even staying in contact with friends from his childhood. He loved to laugh and had a hilarious sense of humor. He could light up any room he entered and truly enjoyed the company of others. He enjoyed all sports and especially loved to golf. His enthusiasm for "starting" projects around the home was well known. His favorite hobby was all things cars, particularly owning his prized 1985 Camaro Z28.
Hands down the most charitable man you would ever meet, Sal genuinely cared about helping others. He volunteered for Meals on Wheels and gave to numerous charities. His generosity was beyond measure and his passion to lend a helping hand unmatched. Sal barely thought twice when making one of the most selfless decisions a person could make, and donated one of his kidneys to a coworker. The two were fast friends at work, but of course the bond grew stronger after the donation took place. They, along with their families, would remain in touch and speak often, even up to the present days.
Above all, family meant the world to Sal. He was a proud father and papa and loved to be involved in all of his grandkid's sports activities. He treasured the time spent with them and has left countless wonderful memories for all to cherish.
He was the beloved husband of Marilyn for 26 years. Loving father of Nicole (Brian) Sleeva and Salvatore, Jr. (Megan). Proud Papa of Brooke, Ashley, Hunter, Mason and Reagan. Dear brother of the late Mattie (Dan, Sr.) Ciccone.
Memorial visitation for Sal will be held on Friday, December 18th, from 3:00 p.m. until 7:00 p.m. at McCabe Funeral Home, 31950 W. 12 Mile Rd., Farmington Hills. Memorial donations in his name are appreciated to Meals on Wheels America and Gift of Life Michigan.