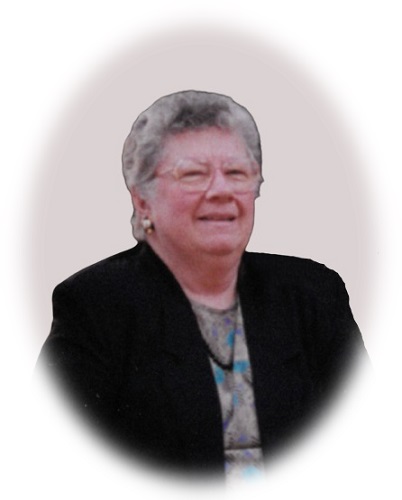 Doreen B. Luongo
April 9, 1929 - January 8, 2021
Doreen Barry Luongo, age 91 of Farmington Hills, passed away January 9, 2021 with several of her adult children lovingly tending to her.
Doreen was born April 9, 1929 in Grosse Pointe, Michigan to Charles and Alice McCarrey. After graduating from St. Catherine's High School in Detroit, she enrolled at Marygrove College where she received her undergraduate degree as a biology major. Doreen then attended Wayne State University where she obtained her teaching certificate. She began her teaching career working in the Detroit Public Schools.
While volunteering at the USO in Detroit, she met her future husband, Richard. A native of Havertown, Pennsylvania, near Philadelphia, Richard was a member of the United States Air Force, then stationed at Selfridge Air Base near Mount Clemens, Michigan. The two fell in love and were married on August 13, 1955. They made their home in Fraser, Michigan and were blessed with seven children. Richard worked for Ford Motor Co. in Finance and Operations, at facilities in Dearborn and, later, Mount Clemens. With the arrival of children, Doreen stopped teaching and became a stay-at-home mom.
Richard died prematurely in 1976. Their seven children ranged in age from 9 to 19. Doreen and Richard had often discussed that all their children would earn college degrees, and Doreen would not be deterred. To "make ends meet," she first returned to teaching, in the Warren Consolidated School District.
After several years, discouraged by the public's low regard for the value of teachers, Doreen made the decision to change careers in order to adequately provide for her family. At that point, the world lost a dedicated, caring, exceptional teacher. She enrolled at Oakland University, taking night classes to earn a Master's of Business Administration. After graduating, she was employed briefly as an instructor for a firm that offered computer training classes to corporate professionals. Shortly thereafter, a student approached her following one of her classes and asked Doreen if she would be interested in joining his company. She soon became an employee of Electronic Data Systems Corporation. Doreen worked at EDS for 10 years, most of those at the General Motors Technical Center in Warren, Michigan.
Doreen was a devoted wife and mother. She and, before his death, Richard, supported their children in their wide variety of interests. Their three sons played youth hockey (one played professionally). Their four daughters and one of their sons were competitive swimmers through their high school years. Most played baseball or softball, some participated in track and field. There were stints of scouting (boys' and girls'), altar boys, etc.
Richard and Doreen were active in their parish, St. Athanasius Catholic Church in Roseville, Michigan. Doreen was a very active and vocal supporter of the St. Athanasius Parish School until the decision to close it in 1971.
After Richard's death, she was determined that, to the degree possible, her children's lives continue as before. And she was adamant that all her children earn college degrees. Doreen worked tirelessly to provide for her family and to ensure the loss of Richard did not disadvantage their children. Her children are immensely grateful to her. She will be missed dearly by her family and all who knew her.
Doreen was the beloved wife of the late Richard P. Luongo. Loving mother of Stephen (Diane) Luongo, Mary (Eric) Schenkus, Anne (Stewart) Harman, Caroline (Thomas) Morgan, Christine (Geoff) Gordon, Richard (Hope) Luongo, and Christopher (Cheryl) Luongo. Proud grandmother of Stephen, Timothy, Nicholas, Aidan, Evan, Andrew, Colin, Lindsay, Christopher, Matthew, Thomas, Caitlyn, Alex, Richard, Daniel, Patrick, Madeleine, Christian, Anthony, and Christopher. Dear sister of the late Patrick (Irma) McCarrey and Alice (Ted) Weiman. She is also survived by many nieces and nephews in the extended McCarrey and Luongo families. Doreen was preceded in death by her parents, Charles J. and Alice M. (nee. Bloomer) McCarrey and grandchildren, Christopher Morgan, and Madeleine Luongo.
Given present circumstances, Mrs. Luongo's funeral service and interment will be private. The family anticipates holding a public celebration of Doreen's life at a future, as yet undetermined, date.
In lieu of flowers, memorial contributions can be made in her name to Angela Hospice, 14100 Newburgh Rd Livonia, MI 48154 or at https://angelahospice.org/donate/ .