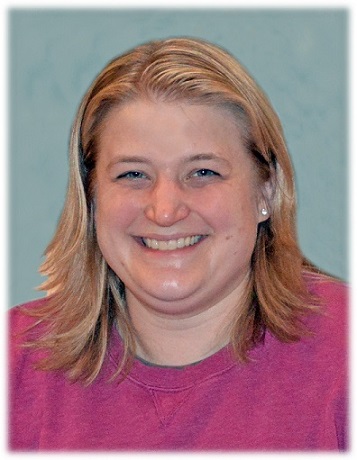 Nicole Zapinski
February 24, 1979 - September 22, 2021
Nicole R. Zapinski, age 42 of Canton, passed away September 22, 2021.
Nicole was born on February 24, 1979, in Farmington Hills, Michigan. Raising Nicole was a joy. She was a quiet child who rarely caused any trouble. She loved to read and was a straight A student. Nicole's love of travel was realized on an 8th grade class trip to Washington, D.C. She would go on to travel the United States and all over the world. England, Scotland, Wales, Spain, China, and her favorite, Australia, where she traveled as an exchange student, were just a few highlights of her adventures. Nicole graduated from Plymouth Salem High School and went on to study at Central Michigan University where she earned her Bachelor of Science in Dietetics. Her education continued at Wayne State University, where she earned her Master of Science in Physician Assistant Studies.
While attending Central Michigan University, Nicole and Tim met at Beaumont hospital where they both worked. The two dated for a couple years before they were married at St. John Neumann Parish. They set sail for their honeymoon cruise and spent time in Miami, Cancun, Cozumel, Grand Cayman, and most importantly, Walt Disney World. Nicole and Tim built a home in Canton, started their life together and were blessed with two beautiful daughters, Mackenzie and Madeline. As a mother, Nicole was so loving and kind. She supported her daughters' many activities and was always there to cheer them on. She loved to help at school, working auctions, volunteering as a room mom, and as a member of the school welcome committee.
Nicole was dearly loved at her job. As a dietician, she often had patients come back just to have a visit with her. As a physician assistant, Nicole was a member of the hospital's rapid response team. She knew she was making a meaningful difference in the world. Nicole literally saved lives and was proud that she always stepped up and did what needed to be done. Her coworkers recognized her hard work and dedication and will always remember the positive impact she made. When Nicole had some time to herself, she enjoyed to stitch, craft and needlepoint. Travel, however, was always her favorite thing to do, especially with her family. Disney World was her "happy place" and she was fortunate enough to experience it with Tim, Mackenzie and Madeline many times over.
Always with a positive attitude and the love for her daughters at the forefront, Nicole bravely fought her battle with cancer for nearly four years. She continued to put others first and was always there for her family, no matter how much pain she was in and her faith and prayers comforted her as she continued from day to day. She is now with the Lord but will always remain in the hearts of those closest to her. She will be so deeply missed by all who knew and loved her so dearly.
Nicole was the beloved wife of Timothy, loving mother of Mackenzie and Madeline, cherished daughter of Elizabeth (Michael) Polovich and James Packard (Marlene Rice), dear sister of Jeffrey (Malorie) Packard and aunt of Martin and Grant.
Visitation for Nicole will be held on Saturday, September 25th and Sunday, September 26th from 2:00 p.m. until 8:00 p.m. with a 7:00 p.m. rosary service on Sunday at McCabe Funeral Home, 851 N. Canton Center Rd., Canton. She will lie in state on Monday, September 27th, at 10:00 a.m., until the time of her Funeral Mass at 11:00 a.m., at St. John Neumann Catholic Parish, 44800 Warren Rd., Canton.
In lieu of flowers, please bring a new stuffed animal, with tags, to be donated to The Bottomless Toy Chest in Nicole's memory. Monetary donations may also be made to the Zapinski family for the college fund of Mackenzie and Madeline.