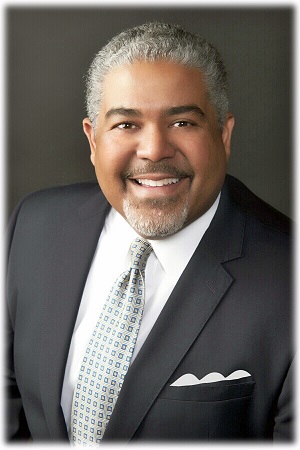 Robert D. Charles
January 9, 1964 - September 18, 2021
Robert Dwayne Charles Sr., 57, of West Bloomfield, Michigan peacefully departed this life on September 18, 2021, surrounded by family.
Born January 9, 1964, in Washington, D.C., Robert was welcomed into heaven by his parents, Leslie Charles, MD, and Shirley Smith Charles.
Robert's extensive educational career began in Washington, D.C. at Nativity Catholic School. He went on to attend St. Albans School for Boys where he was always a 'head and shoulders above' student. While at St. Albans, Bob received the Headmaster's Award, the Epiphany Award, and many other prestigious accolades and awards.
Upon graduating from St. Albans in 1983, he matriculated at Dartmouth College where he graduated with a degree in architecture and pre-medicine. Obtaining fluency in Spanish at Dartmouth, Bob participated in a foreign study program at the Universidad de Granada for 2 years where he taught English and refined his mastery of Spanish while studying literature.
Following his graduation in 1987, Bob's professional career would take him to various parts of North America, South America, Europe, and Asia. He served as an Assistant Treasurer with Chase Bank before attending Harvard Business School where he obtained his Master of Business Administration (MBA) in Corporate Strategy & Finance in 1993. After completing his MBA, Bob was recruited by Bain & Company as a consultant and Case Team Leader in Dallas, Texas. He progressed to Advanced Device Corp where he was President & COO, and was appointed to Partner at CSC Index where he worked in NY and London, UK afterwards. He moved on to an Executive Vice President role at Ford Motor Credit Corp in Dearborn, Michigan. After leaving Ford, Bob founded North Star Advisors where he served as CEO, Managing Partner, and Board Member.
Bob served as a member on numerous Boards and social & civic organizations including Sigma Pi Phi (Iota Boule), Henry Ford Health System, Omega Psi Phi Fraternity, Inc., and invested countless volunteer hours to community development activities. Bob was passionate about and advocated for career development for underprivileged students striving for academic excellence in business, medical oncology and STEM programs.
Bob leaves to mourn a loving wife of 28 years, Christine; and his adoring children, Rachel and Robert II. He also leaves 3 siblings: Derek (Pam), Lisa Lewis (David), and Wayne. Uncle Bobby leaves a niece and goddaughter, Dallas, a nephew, Halston; and his best friend and 'third brother,' LaRue Gibson. He also leaves a large host of relatives in Jamaica, Trinidad, West Indies, and Grand Cayman. Bob was not only a beloved husband, father, brother, and uncle, but also a friend to many others who love and miss him dearly.
A private family ceremony will be held at St. Albans School in Washington, D.C. In lieu of flowers, the family requests donations be made in memory of Robert D. Charles Sr. to The National Pancreas Foundation. Cremation services provided by McCabe Funeral Home Farmington Hills, MI.