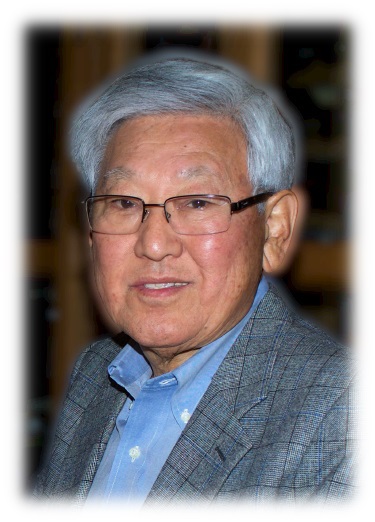 Hak Inn Rhee
December 28, 1935 - October 7, 2021
Hak Inn Rhee, age 85 of West Bloomfield, passed away October 7, 2021. He was born on December 28, 1935 in Gwangju Korea. His father died when he was only 3 years old, and thus he and his younger brother were raised by a strong, single mother.
He attended Korea University and served in the Korean Army before coming to the United States in 1961 to continue his education. He first arrived in Chicago, his US hometown, where he took classes and worked in the library at the University of Chicago. He moved to Michigan to complete his masters at Eastern Michigan University. In 1965, his soon-to-be wife, Kwang Ja, joined him from Gwangju, and they were married the following year.
After moving to Detroit, he started working in the office supply industry at Silver's, where he remained for 17 years. In 1973, the family moved to West Bloomfield, where he lived the remainder of his life. In 1985, he started his own small office products business, JR & Company.
Hak had a passion for politics, and in particular, human rights in his home country of Korea. He got this from his mother, who was a formidable human rights activist in Korea. He valued fairness and equality, and always rooted for the underdog, whether in sports or in life. He was active in his community, and later in life volunteered his services as a translator for local Koreans.
He perhaps most enjoyed being a proud grandfather to Olivia and Lucas and also secretly doted on Jennifer's dog, Blue.
Hak is survived by his beloved wife Kwang, with whom he was married for 55 years, children Jennifer and Jason (Grace) Rhee, and grandchildren Olivia and Lucas Rhee. He was preceded in death by his brother, Hak Song Rhee.
Mr. Rhee's family will receive friends on Tuesday, October 12th, from 4:00 p.m. until 8:00 p.m. at McCabe Funeral Home, 31950 West Twelve Mile Road, Farmington Hills. His Funeral Service will be held on Wednesday, October 13th, at 10:00 a.m. at McCabe Funeral Home, 31950 West Twelve Mile Road, Farmington Hills. Committal Prayers and interment will follow at Oakland Hills Memorial Gardens, 43300 West Twelve Mile Road, Novi. A luncheon will be held following the interment (details to be shared).
Keeping everyone's safety in mind, we kindly ask that all guests please wear a mask while attending services.
In lieu of flowers, memorial donations in Mr. Rhee's name are appreciated to Human Rights First.