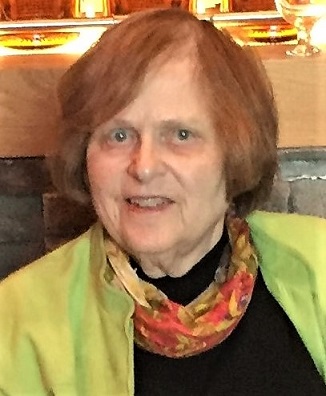 Mary E. Moll
July 13, 1937 - May 8, 2022
Mary Elizabeth Moll passed away on May 8, 2022 at the age of 84. She was the devoted wife of the late Conrad for 51 years, loving mother of Jason (Karina) and David (Heather), and beloved grandmother to Alexander, Ethan, Daniel, and William. She was preceded in death by her sister Kathryn (Douglas) and parents Ruth and Daniel.
Mary was born in Owosso, Michigan on July 13, 1937. Following high school, she attended Marygrove College in Detroit where she received a bachelor's degree in education. She then worked as an early elementary school teacher for the Berkley Public Schools and received a master's degree in education from the University of Detroit.
Mary and Conrad were married in 1968, and she devoted herself to raising a family following the birth of their first child. In addition to being a great mother to David and Jason, Mary taught religious education classes, served on the Allen Elementary PTO, and worked as a substitute teacher for the Southgate and Wyandotte Schools. She and Conrad never missed any of the boys' sporting events or band performances.
Mary, Conrad, and the boys took many vacations together with destinations including Toronto, New England, and Washington D.C. Despite growing up on a farm and disavowing the rustic lifestyle, Mary also enjoyed (or at least endured) several camping trips with Conrad and the boys.
In retirement, Mary and Conrad continued to take trips, in addition to attending musical theater in Detroit and elsewhere, visiting with friends and family, volunteering at the Detroit Institute of Arts (as security guards), and becoming regulars at the Southgate Dunkin' Donuts.
The family will receive visitors at McCabe Funeral Home, 851 N. Canton Center Rd., Canton, Michigan on Thursday. May 19th, from 10:00 a.m. until 12:00 p.m. A memorial service for both Mary and Conrad will follow at 12 noon.