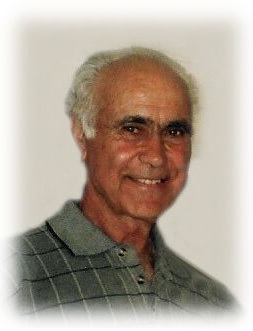 Joseph Pacitto
August 9, 1934 - September 7, 2022
Joseph Pacitto entered eternal life on September 7, 2022 at the age of 88. He was a beloved Husband, Father, Grandfather, and Great Grandfather.
Joseph's life included his marriage of nearly 66 years to Marie and together they had four children; Lenore (Pete), Michael (late Lisa-Sue), David (Mary), and Lisa (Jim); eleven grandchildren, Rachael (Roy), Jered, Christopher (Lauren), Nicole (Rob), Regina, Julia, Garrett, Maria, Amanda, Joseph, Ava; and three great grandchildren, Kade, Jaxx, and Colette. Joseph is the dear brother of the late Mario, late Umberto, and late Benedetta and he also leaves the former spouse of Lisa, Don Bignall.
Joseph was born on August 9, 1934 in Sant'Elia Fiumerapido, Italy to Maria Sofia and Stefano Pacitto. He lived through the hardships of WWII in Italy, which in-part made him so resilient. In 1946, Joseph immigrated with his mother and siblings to America, taking the last voyage of the boat.
In 1956, Joseph helped establish and was part-owner of Pacitto and Forest Construction Company. He was a highly efficient Operator, belonging to the International Union of Operating Engineers Local 324 for 68 years.
Joseph was a very hard worker, friend, hero, and mentor to many. His heart was happiest when with family and friends, making sure all their needs were met, especially that you had something to eat. Joseph loved playing Scopa, saluting with Honey Turkey, and making sure everyone was happy. Caring for his fig trees, gardening, and having a glass of red wine with dinner, were some of his life's pleasures.
Joseph was like Superman to everyone, if something needed to get done, he was going to do it. He went above and beyond in everything he did with a can-do attitude; always eager and willing to help anyone with anything at any time. His charming smile and comforting eyes made everyone he met feel special. One of his many favorite sayings was, "Take care of yourself and each other."
Joseph was our rock, a blessing and honor to know. His absence will be felt by everyone he touched, and his compassionate, gentle, humble heart will live on in us always.
Joseph's family will receive friends on Sunday, September 11th, from 3:00 p.m. – 8:00 p.m. with a 7:00 p.m. Rosary Service at McCabe Funeral Home, 31950 W. 12 Mile Rd., Farmington Hills. He will lie in state Monday, September 12th, at 10:00 a.m. until the time of his Funeral Mass at 10:30 a.m. at Prince of Peace Catholic Church, 4300 Walnut Lake Rd, West Bloomfield. Joseph will be laid to rest at Oakland Hills Memorial Gardens, Novi. In lieu of flowers, Memorial Contributions to St. Jude Children's Hospital are appreciated in his name.