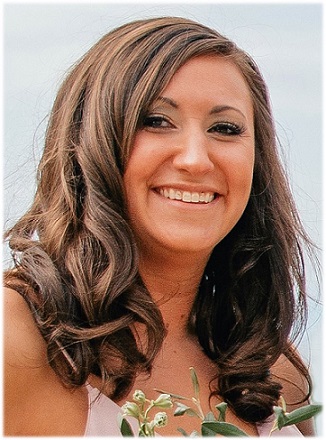 Lauren Marie Hahn
October 15, 1990 - December 24, 2022
Lauren Marie Hahn passed away unexpectedly on December 24, 2022 at the age of 32. She was the loving daughter of David (Sharon) Hahn and the late Kimberly Siegrist; devoted sister of Amy (Jim) Ross, Adam (Sarah) Lane and the late Karen (the late Jeremy) Boehne; and cherished aunt of James, Ryder and Annabelle Ross. Lauren was a caring and loving niece, cousin, and friend to many.
Lauren graduated from Hartland High School in 2009 and went onto attend Madonna University in Livonia. She was extremely advanced in her academics and was a self-starter, quick learning, and self-motivated. Lauren was driven, working on home improvements with her dad daily. She liked learning to cook and loved shopping; coats, boots and purses were her favorites.
Lauren worked as a customer service manager at Alpha USA in Livonia, Michigan. She was an important leader helping many teams become stronger and more unified to excel in quality delivery and growth. She truly enjoyed working with her coworkers and was highly respected by everyone she worked with. Lauren will be profoundly missed for her technical abilities.
Lauren loved her family and friends dearly and enjoyed spending as much time as possible with them. She was one of the wittiest people one could know, full of quick humor, creating laughter all around her. Lauren was the life of the party, always smiling with her beautiful smile and dancing, never standing still. Her joyous spirit will be lovingly missed by her cherished family and friends.
Visitation for Lauren will be Saturday, December 31st , from 2:00 p.m. – 8:00 p.m. at McCabe Funeral Home, 31950 W. 12 Mile Rd., Farmington Hills. Her viewing will continue on Sunday, January 1st, at 1:00 p.m. until the time of her Funeral Service at 7:00 p.m. also at McCabe Funeral Home. In lieu of flowers, Memorial Contributions may be made to C.S. Mott Children's Hospital, Michigan Medicine Office of Development, 777 East Eisenhower Pkwy, Ste. 650, Ann Arbor, Michigan 48108. https://victors.us/siegrist-hahn-memorial