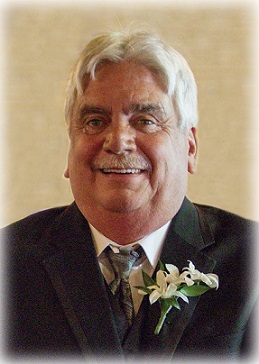 William 'Bill' Sweeney
January 23, 1951 - January 10, 2023
William 'Bill' Sweeney passed away peacefully on January 10, 2023 at the age of 71.
Bill was born in Detroit and grew up attending Christ the King Catholic Church. While he graduated from Redford High School, his years spent at St. Cecilia provided him with lasting friendships and stories to share. Bill married Mari-Jane and they raised their family in Wayne where he spent many summer days lounging in the pool and later, tending to his vegetable garden.
Bill is survived by his children; Bill (Albert Cho), Colleen (Michael) Wojciechowski, Kathleen, and Robert Emmett III. He was Grandpa to six grandchildren; Liam, Eva, Kiernan, Maxwell, Finnegan, and Justin. Bill is preceded in death by his parents; sisters, Therese, Marie IHM, Margaret IHM, and Kathleen Dewar; and a brother Robert.
A Funeral Mass for Mr. Sweeney will be held on Wednesday, January 18, at 11:30 a.m. with an in state period prior at 10:30 a.m. at St. Edith Catholic Church, 15089 Newburgh Rd., Livonia, MI 48154. He will be laid to rest at Holy Sepulchre Cemetery, Southfield. Memorial Donations in memory of Bill may be made to the American Cancer Society or any charity of your choosing.