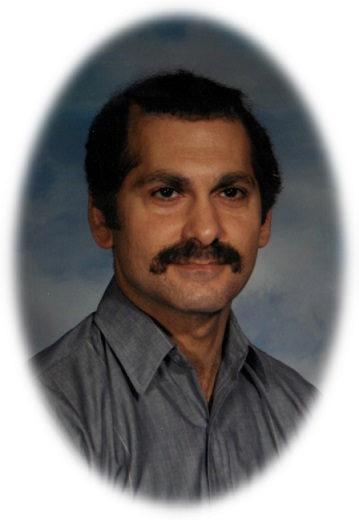 Kal "Khalid" Saiyad
May 5, 1944 - April 16, 2021
Kal "Khalid" Emmanuel Saiyad, age 76 of Farmington Hills, passed away April 16, 2021.
Khalid Emmanuel Saiyad was born on May 5, 1944 in Baghdad, Iraq to John and Naimah Saiyad. His family immigrated to the United States in 1951, settling in Detroit, Michigan where he later graduated from Cody High School. Kal then attended Eastern Michigan University in Ypsilanti, Michigan and received his master's degree in Education. His passion for teaching was apparent as he was a favored teacher among the students. After 42 years of dedication at Garden City Public Schools, Mr. Saiyad retired in 2010.
Kal was an all-around sports fan who enjoyed watching and cheering on all the Detroit sports teams. Nonetheless, the time he treasured most was with his family, especially his children and grandchildren. Kal was a true family man, beloved teacher, and friend who will be missed dearly by all.
Kal was the loving father of Toby (Julie) Hanna, Leah (Michael) Strange, Jena and Kal Hanna with their mother Anastasia "Staci" surviving. Proud grandfather "Jido" of Carson, Braylon, Lincoln, Naimah, Imaani, and Khalilah. Dear brother of Lillie, Susie, Emilie, Linda, Terri, and his late twin brothers Ramsy and Fausy. Cherished uncle of Joey, Timmy, Sharrie, Tamara, Tara, Tricia, Trista, Jennifer, Sara and survived by many cousins. Kal was preceded in death by his parents John and Naimah Saiyad.
Visitation for Mr. Saiyad will be held Friday, April 23rd, from 11:00 a.m. until the time of his Funeral Service at 1:00 p.m. at McCabe Funeral Home, 31950 West 12 Mile Road, Farmington Hills.