Welcome to McCabe Funeral Home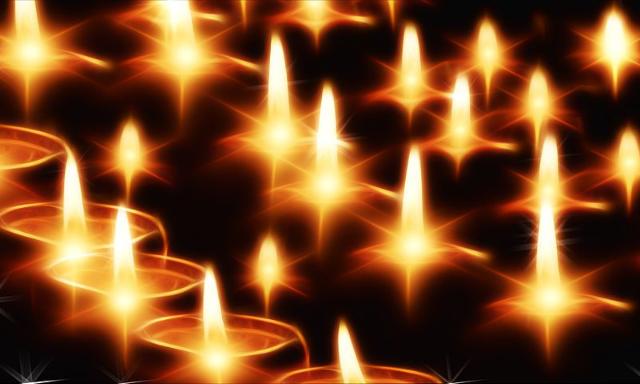 It is that time of year that the McCabe Funeral Home staff gives back to the families and communities they serve.
We will be hosting two Services of Remembrance which provide a place of support and understanding for you to reflect and heal on November 26th at 7pm at the Canton Funeral Home located at 851 N Canton Center Rd in Canton, MI and on November 20th at 7pm at the Glen Oaks Country Club located at 30500 West 13 Mile Rd in Farmington Hills, MI.
We will be honoring the families we have served over the past 12 months, however, all are welcome to attend. Light refreshments will be served prior to the service. Please RSVP by November 20th at the Canton Funeral Home (734-981-4530) or November 15th at the Farmington Hills Funeral Home (248-553-0120).
---

McCabe Funeral Home
is delighted to announce our involvement with two pivotal organizations this holiday season.
Please feel free to drop off new, unwrapped toys as well as winter hats, gloves, boots, and coats at either of our McCabe Funeral Home locations.
McCabe Funeral Home
31950 W. 12 Mile Road
Farmington Hills, MI 48334
(248) 553-0120
McCabe Funeral Home
851 N. Canton Center Road
Canton, MI 48187
(734) 981-4530
Donations will be accepted Monday through Saturday
from 9am-5pm from now until December 15, 2019.
Thank you in advance for your heartfelt contributions.
Kevin, Sandy, and the McCabe Funeral Home Staff

---
The McCabe family has been in funeral service since 1893. One hundred and twenty-six years of serving families in need. It is a commitment to service that makes us very proud.
Whether you come to McCabe Funeral Home at your time of need or to meet with us before services are needed or to pay in advance, you will meet with a licensed funeral director; not a secretary, support staff, commissioned salesperson or "family counselor". You will work with funeral directors, trained by the McCabe family and licensed by the State of Michigan. We feel this is a very important distinction between us and other funeral homes. You will be served by a licensed funeral director on the day of the funeral, why not right from the beginning?
We have more than 125 years of experience in funeral service, not the funeral business. We do not offer our services to be sold by a third party such as a cemetery, memorial society or cremation society. Many funeral homes (and societies) offer on-line cremations where they may not personally meet the family. We want to meet the families we serve face to face. Our goal is to provide the people that we serve with the options, services and merchandise that allow them to make the best decisions and provide them with the most therapeutic way of honoring the life of their loved one.
That is why we can't say much more than One Name, One Family, for over 125 years.
Sincerely,
Kevin L. McCabe