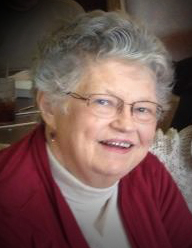 Jerrine Habsburg-Lothringen
June 19, 1931 - July 14, 2015
Jerrine Habsburg-Lothringen, 84, of Commerce Township and formally of Farmington Hills, MI died peacefully at home surrounded by her children and grandchildren on the evening of July 14, 2015.
Born Mary Jerrine Soper in Boston, MA, she was the daughter of Charles B. Soper and Agnes M. McNeil; sister of late Carol Soper and John C. Soper (m. Judy Brenneke). She grew up in Boston MA and attended the Massachusetts School of Art, where she earned a Bachelors of Fine Art (1952), and the Art Students League of New York (1952-54). She studied under painter, Robert Wilbert from 1965-1975.
She married Stefan Habsburg-Lothringen, Archduke of Austria in 1954 and raised five children in Farmington Hills Michigan, Christopher Habsburg (m. Teresa Murray), Ileana Habsburg-Snyder (m. David Snyder); Peter Habsburg (m. Lauren Klaus), Tantzi Habsburg and Anton Habsburg (m. Ashley Carrell). She is the beloved grandmother of Saygan Habsburg, Stefan Habsburg, Virginia Nastase, Marie Habsburg, Alexandra Tillard (Snyder), Nicholas Snyder, Constantza Snyder, Oksana Habsburg, Sasha Habsburg, Tatiana Habsburg; and beloved great grandmother of five, Aaron and Oliver Tillard, Wulfric Schultes and Arya Cavill.
Jerrine was a professional still life, landscape and portrait painter. She taught painting classes at Oakland Community College, Visual Arts Association of Livonia and the Bloomfield Birmingham Art Association. She was a member of the Michigan Water Color Society, Bloomfield Birmingham Art Association, Detroit Society of Women Painters and Sculptors, and Farmington Artist Club. She earned many merit and Best-in-Show awards and exhibited at many Detroit and Leelanau Peninsula area galleries.
Jerrine's greatest joy was her husband and family. She loved spending time at her cottage on Lake Michigan and traveling to visit family in Europe. Jerrine's deep faith was evident in her regular worship and prayer life. She was passionate about the study of art as well as painting and teaching art. She loved politics, reading, discussing world events and attending the symphony. She was an excellent cook and enjoyed fine wine…and a daily martini.
Memorial visitation, Sunday from 12pm to 4pm with a memorial service at 2:30pm at McCabe Funeral Home, Farmington Hills, MI. Memorials may be made to the Orthodox Monastery of the Transfiguration, 321 Monastery Lane, Ellwood City, PA 16177, a monastery set up by Jerrine's late mother-in-law.
"…believe in the name of Jesus, Son of God, so that you may know you have eternal life." 1 John 5:13