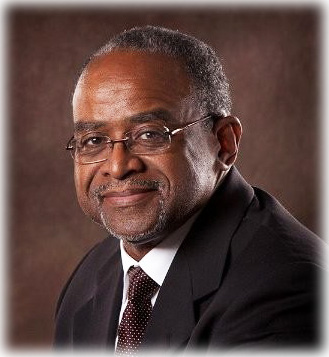 Joseph L. Blount, MD
July 16, 1956 - September 25, 2018
Dr. Joseph Leonard Blount Sr. was born on July 16, 1956 in Lansing, Michigan to Lovett Lamar and Everlina Sanscious Blount.
Joe, as he was affectionately called, received several bachelors degree from Wayne State University and went on to earn his Doctor of Medicine degree from the University of Michigan. Subsequently, he would go on to receive his Master of Public Health degree from the University of Michigan along with his Master of Business Administration degree from Michigan State University. For the past 12 years, Dr. Blount served as the Chief Medical Officer with Aetna Better Health of Michigan.
At the end of his working day Joe managed to do what many cannot, mastering the art of achieving a heathy work-life balance. He was an excellent teacher and very well respected by medical students, residents, and colleagues alike. When free time presented itself and Joe wanted to relax, he enjoyed reading comic books, gardening, cooking, teaching little Joseph chess and having tea parties with MacKenzie. He also enjoyed Isshinryu karate and even attained his black belt.
He had a spirit that brought calm to any room he entered. Many said Joe had a quiet demeanor but when he spoke it was from a place of intellect and compassion, never criticism.
Aside from his remarkable accomplishments professionally, the ones closest to Joe will remember him as a devoted family man. That's the way Joe would most want to be remembered as well. He adored his wife, and children with all his heart. The time spent with them was most precious to him. He was humble, never wanting to be defined by his achievements. He made his successes, they did not make him. When Joe realized that the time on Earth he had left was all too short, he took it in stride. He was strong and at peace, just as he was throughout his whole life. Saying his final goodbye to his wife Teri, by lovingly placing his forehead to hers, he was then reunited with the Lord, who he knew well and never questioned his final journey. Joe's absence will truly be felt, and he will be missed beyond measure by his loving family, friends and colleagues.
Joseph was the cherished husband of Nefertari "Teri" Blount. Loving father of Joseph "Elmo" and MacKenzie "Pumpkin" Blount, step children, Laron Banks and Lorene Lee, sister in law Gwen Mckenzie-Blount. Pre deceased by his parents Lovett and Everlina Blount, his brother Lovett Blount Jr and his sister Linda Blount.
Visitation will be held Friday, October 5, 2018 from 2:00 p.m until 8:00 p.m at McCabe Funeral Home, 31950 W. 12 Mile Rd., Farmington Hills. Committal services will take place on Saturday, October 6, 2018 at 11:00 a.m. at North Farmington Cemetery, Farmington Hills (Farmington Rd. between 13 and 14 Mile Rds).
In lieu of flowers, donations in Joe's name are appreciated to the Barbara Ann Karmanos Cancer Institute.