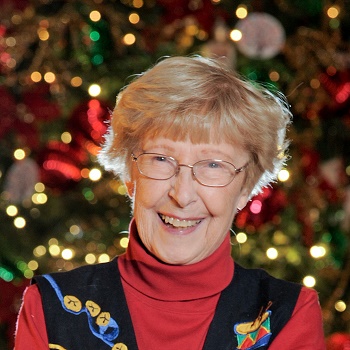 Jeanette E. Jakubowski
April 13, 1928 - November 12, 2018
Jeanette Eleonora Jakubowski, 90 years young, passed away suddenly on November 12, 2018. She is survived by her loving husband, Zbigniew Jakubowski, son Vernon (Aggie), daughter Jessica, nine beloved grandchildren and their significant others. She is predeceased by her daughter Donna.
Jeanette was born on April 13th, 1928, in Detroit, Michigan. Following in her father's footsteps, she was a talented artist. She wed Zbigniew on November 24th, 1949, and they were happily married for 69 years. Jeanette and Zbigniew raised their three children in St. Clair Shores. In 1981 the family moved to Farmington Hills, where Jeanette lived the rest of her life.
Jeanette was a generous and charismatic person. Her kindness touched everyone she knew. She established her own business arranging flowers, volunteered in community endeavors, and was an avid antiquer. She shared her artistic talent by mentoring students in the fine points of composition and watercolor painting. With her impish ways and infectious smile, she made genuine and long lasting friends wherever she went.
A memorial service to honor the life and legacy of Jeanette will be held at McCabe Funeral Home, 31950 West Twelve Mile Road, Farmington Hills, MI 48334 at 5:00 p.m. on Saturday, November 17, 2018. Visitation will be held at 3:00 p.m. until the time of her service. In lieu of flowers, donations made in Jeanette's name to the "Farmington Family YMCA Annual Campaign" at 28100 Farmington Rd., Farmington Hills, MI 48334 would be appreciated.