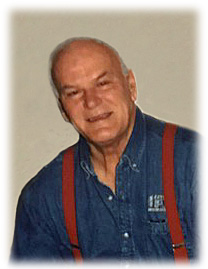 Edward Stopa
June 5, 1934 - December 9, 2018
Edward M. Stopa, the seventh child born to Ludwik/Lewis Stopa and Ludwicka/Lucy (Klimek) Stopa, passed away peacefully on a sunny clear blue sky day, Sunday, December 9th, 2018 at the age of 84.
Edward, like his father and many family members, worked for Ford Motor Company. As an engineer, he progressed into large car product launch/development before retiring after nearly 40 years of service. He served in the United States Navel Reserves in the 1950's and was always eager to help others as he could. He had a huge heart and loved unconditionally.
Edward was the loving father of Sue (Rob) Fredriksen, Lynn (Bob) Brandon, Eric Stopa and Bradley Stopa; devoted grandfather of Josh Brandon, Lindsy (Dave) Mamp, Keri Brandon, Nick Fredriksen, Andrea Fredriksen, Christopher Stopa, and Edward Stopa and treasured great grandfather of Jace Brandon. He was the former spouse of Nancy and Corrine and current significant other of Priscilla.
Edward's visitation will be Friday, December 14th, from 2:00 p.m. - 8:00 p.m. with a time of sharing at 7:00 p.m. at McCabe Funeral Home - Canton Chapel, 851 N. Canton Center Rd., Canton. He will lie in state on Saturday, December 15th, at 9:30 a.m. until the time of his Funeral Mass at 10:00 a.m. at St. Mary Catholic Church, 34530 W. Michigan Avenue, Wayne, MI.
Memorial contributions in Edward's name are appreciated to Michigan's Disabled American Veterans, American Heart Association, and American Cancer Society.