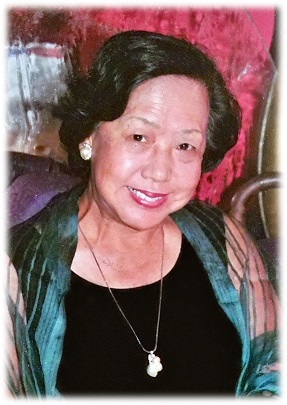 Yu-Ping Yung
June 29, 1942 - January 22, 2019
Yu-Ping Yung, age 76 of Bloomfield Hills, passed away peacefully January 22, 2019 at Huron Valley-Sinai Hospital, Commerce Twp. She was born June 29, 1942, in Cheng Du, Sichuan Province, China to Liang Yu-Ming and Lin Gee Liang - into a family of prominent and well known artists known as the "Liang's Trio" that extended to three generations. She is survived by her husband, Samuel Yung, her three sons, Jeffrey, James, and Jasper, as well as her grand daughters, Emma and Mia Yung.
Yu-ping Yung graduated from Northern Illinois University and was an active member of the art community for several years founding the Midwest Oriental Club. In addition she gave lectures, instruction and teaching throughout the state including the Birmingham Bloomfield Art Association, 4-H/MSU multi county outreach as well as several art shows and exhibits.
She has worked with Oakland County to establish and be director of the Pacific Rim Senior Center providing supportive services to the senior Asian community.
Visitation will be held on Thursday, January 31st from 6:00 p.m. until 8:00 p.m. and on Friday, February 1st from 2:00 p.m. until 8:00 p.m. at McCabe Funeral Home, 31950 W. 12 Mile Rd., Farmington Hills. Mrs. Yung's funeral service will take place on Saturday, February 2nd at 11:00 a.m. at the funeral home.
Donations in Mrs. Yung's name are appreciated to ALS of Michigan.