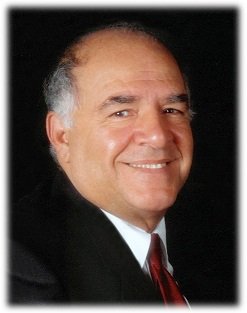 George Asker
January 1, 1932 - January 25, 2019
George Asker, age 87, died peacefully, surrounded by family on January 25, 2019, after a long illness. He attended Highland Park High School and Detroit Institute of Technology. He married his wife Charlotte in 1958. George was a grocer and owned several party stores and supermarkets in Detroit. He was active in the Chaldean community, the Republican Party, the Lions Club, and the Masons. He enjoyed a long retirement and traveled the world with Charlotte. He loved history, languages, reading, and teaching. George had a huge personality and made friends wherever he went. His loyalty, generosity, sense of humor, and outgoing nature will be deeply missed.
He is survived by Charlotte (nee Funke), his wife of 61 years and 5 children: Linda (John), Peter, David, Deanna (Neil), and Paul. Also 7 grandchildren: Sean, Harry, Charlotte, Frances, Nicholas, Jordan, and Joseph.
Visitation for Mr. Asker will take place on Wednesday from 2:00 p.m. untill 8:00 p.m. with a 6:15 p.m. rosary service at McCabe Funeral Home, 31950 W. 12 Mile Rd., Farmington Hills. He will lie in state Thursday at 9:30 AM until time of funeral mass at 10:00 AM at St. Thomas Chaldean Catholic Church, West Bloomfield. Burial will follow in Holy Sepulchre Cemetery, Southfield.