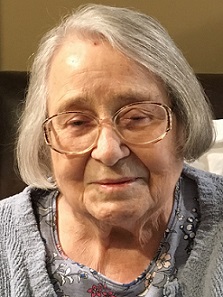 Phyllis Ann Maxwell
May 10, 1932 - March 13, 2019
Phyllis Ann (Houston) Maxwell, 86, of Columbus, went to be with her Lord and Savior on Wednesday afternoon, March 13, 2019.
She placed her life and hopes for the future in the loving hands of Jesus. Phyllis faithfully served as legal secretary in her husband, Jim's, law practice and also worked for Chemical Abstracts. She was an avid reader of the Dispatch for over 50 years.
Phyllis was preceded in death by parents, George McVay & Dora Fern (Powers) Houston; husband James Maxwell, Jr.; son John Michael Day; former husband Richard William Day; brothers George Calvin and John William Houston. She is survived by sons William Karl and James Allen (Marilyn) Day; daughter in law Debbie Merritt; stepdaughter Jenny (Bob) Thomas; stepsons James III (Mary Jo), Charlie (Cheng), Tom (Diane) and Sam (Debbie) Maxwell; treasured grandchildren, great grandchildren and great great grandchildren; many nieces, nephews, cousins and a host of friends.
Join us in celebration of her life and eternity Saturday, March 23rd, 12:00 p.m. at Xenos Christian Fellowship, Office Auditorium, 1340 Community Park Drive, Columbus, Ohio. Phyllis will be buried next to her beloved husband, James, at Arlington National Cemetery. Donations can be made in Phyllis' name to the National Kidney Foundation.