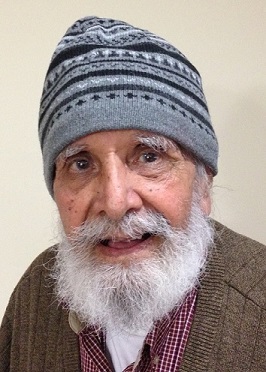 Anand Ubhi
April 20, 1927 - April 29, 2019
Mr. Anand Sarup Singh Ubhi passed away Monday, April 29, 2019 at Providence Park Hospital, Novi. He was born April 20, 1927 in India a son of Kesar Singh and Chand Kaur Ubhi. He was married in 1946 in India to Mohendra Kaur Ubhi.
Mr. Ubhi proudly served in the British Royal Air Force which later became the Indian Air Force during World War II from 1943 – 1945. He was a teacher and then a principal at schools in India.
Mr. Ubhi is survived by his wife; Mohendra Kaur Ubhi. His 3 children; Ravinder (Gurmej) Bambra, Inderjeed (Harjit) Ubhi and Andy (Kim) Ubhi. Grandfather of 7 grandchildren and 4 great grandchildren. Brother of Rajinder Ubhi, Bhupinder Ubhi and Harinderpal Ubhi.
Visitation will be Saturday, May 4, 2019 from 10:30 A.M. until the time of the prayer service at 11:30 A.M. at the McCabe Funeral Home, 851 N. Canton Center Rd., Canton, MI. Cremation will follow the prayer service.