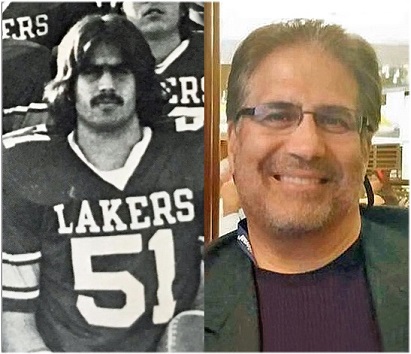 Mark S. Tootalian
March 4, 1958 - May 2, 2019
Mark S. Tootalian, age 61 of Orchard Lake, passed away May 2, 2019.
"I fought as hard as I could until the very end." Words spoken by Mark, although those who knew him would never question that declaration for a second. He was the strongest character to his family and friends. The definition of a family man, Mark was the universe to his wife and children. The 41 years he was able to share with his best friend and wife, Lynda, was not enough time, but never taken for granted. And his children never went a day without feeling the love he had for them. There is no doubt his family felt the same way, always knowing how blessed they were to have such a remarkable man in their lives.
Mark worked hard to provide for his family. He was beyond proud of the woman and man that Kari and Nick grew to be. Smart, successful and genuinely "good kids", they found the perfect role model in their own father. As the best Papa, Mark adored his grandson Elias and was beyond thrilled to have had met him. Albeit far too little opportunity to dote on him, Mark made the most of it and spent his time away from Elias watching the videos of him that were sent to his cell phone.
During the days his family treasured the most, Mark loved traveling, especially to Arizona and the mountains of Colorado. The family's lake house up north was always a great opportunity to enjoy and appreciate life. Really anywhere with family and friends was a comfort to Mark. It was when he found his true happiness.
The amount of best friends Mark made throughout his life was nothing short of amazing. Making and keeping so many strong connections speaks volumes of how great a man he was. Some of his favorite memories with his friends were sharing their love of music, attending concerts together whenever they had the chance. He also looked forward to football season and going to games. He was especially thrilled when it was his own son, while playing for school.
A philosophical man, Mark provoked thought and encouraged engaging conversations. Who else would be such a huge fan of Jeopardy unless they had the smarts to keep up? He enjoyed gaining knowledge and especially found fulfilment in reading books.
Mark battled his cancer valiantly, while suffering as silently as possible. He would even carry on with his career as a CPA, working often immediately following his chemotherapy and radiation treatments. The goal of not being defined by an affliction was simple enough for Mark. His years of dedication to his family and friends could never be overshadowed.
"He lived sturdily and Spartan-like. He cut a broad swath and shaved close. He drove life into a corner and reduced it to its lowest terms." That was Mark S. Tootalian. Although not physically with us anymore, he left his imprint in the lives of those he treasured the most. His soul will carry on while he will be forevered missed by all who knew him.
Mark was the beloved husband of Lynda for just shy of 36 years. Proud dad of Kari Lynn and Nicholas (Emily). Doting Papa of Elias and the late Sarkes. Cherished son of Louise and the late Sarkes. Dear brother of Sandra, Deborah (Kevin) Sanford, Paul, and the late Michael (Carol). Loving son-in-law of Duane (the late Jo Ann) Randall. Also survived by his Uncle Z and Aunt Sue and many nieces and nephews.
Memorial visitation for Mark will be held on Wednesday, May 8th, from 2:00 p.m. until 8:00 p.m. at McCabe Funeral Home, 31950 W. 12 Mile Rd., Farmington Hills. His memorial mass will be held on Thursday, May 9th, at 11:00 a.m. at St. Mary's Shrine Chapel of Orchard Lake, 3535 Indian Trail, West Bloomfield.
In lieu of flowers, memorial donations are appreciated to Team Tootalian. Mark's family will be walking in his honor on Saturday, May 11th, to help end pancreatic cancer.